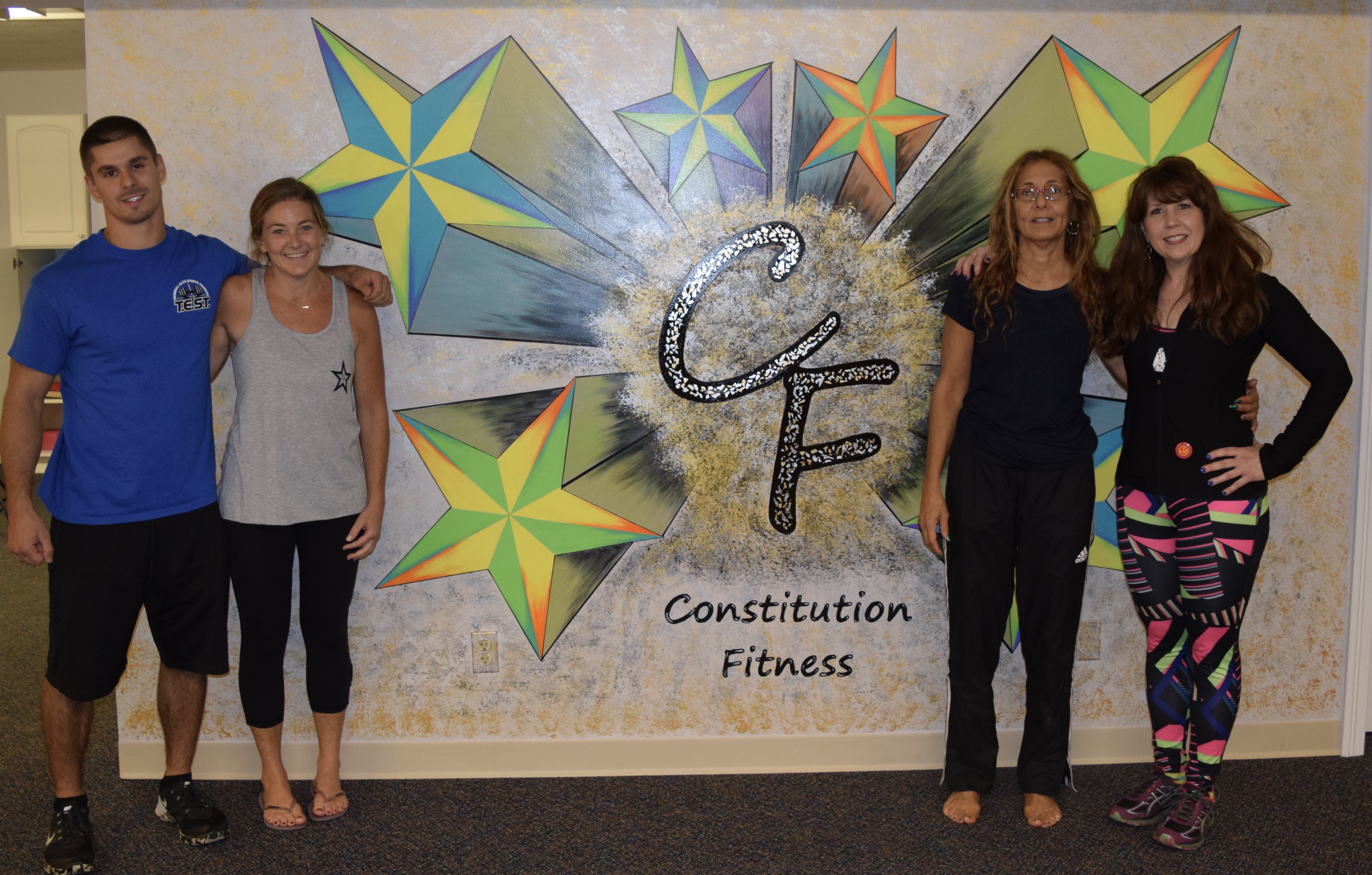 From Left to Right – Nico DeRosa – T.E.S.T. Personal Trainer, Shannon Vicente – Constitution Cycling, Sharron McFadden – Yoga Instructor, Rosemary Allen – Zumba Kids/Zumbini
Trumbull Elite Sports Training (T.E.S.T.) 
Our certified trainers will be under the direct supervision of,  Lloyd Weinstein. Lloyd is the owner of Premier Fitness and co-owner of Rapidfire LLC. He has a M.S. degree in Human Performance from Southern Connecticut State University and is a Certified Strength and Conditioning Coach. Lloyd is the Head Boys Track & Field Coach at Weston High School and a former High School/Premier Soccer Coach. He is a 3 time World and 16 time National Powerlifting Champion.
Constitution Cycling
Shannon Vicente has been enjoying spin classes for over 6 years. Two years ago she turned that joy of spin into a leadership role and became certified to teach classes herself. Her fitness lifestyle began 10 years ago when she made running a part of her daily life. She quickly gained a love for the sport and completed the NYC Marathon in 2013. Shannon is Spin certified by Mad Dogg Athletics and is also CPR certified.
Yoga
Sharron McFadden has been in the Yoga Industry for 25 years, has been teaching classes for 4 years and in certified in Yin Flow, Restorative Flow, Open Level Vinyasa, Beginner / Gentle Yoga, Reiki I & Reiki II as well as Thai Yoga which is done with a partner. Sharron presently teaches Yoga at Constitution Fitness, The University of Bridgeport and another Yoga Studio located in CT.
Rosemary Allen has been in music education for over 30 years, with deep roots in teaching children to play piano and read music. She is excited to also have started teaching Zumba Kids and Zumba Kids, Jr. since January, 2017. She has recently added  Zumbini to her offerings for families. Rosemary has a BA in Music with a Minor in Business. She has worked in profit and non-profit companies in marketing and account management. She has two boys: Robby, 13, and Danny, 11. She lives in Shelton, and teaches students mostly from Fairfield County.