Shannon Vicente – Constitution Cycling
Shannon Vicente has been enjoying cycle classes for over 6 years. Two years ago she turned that joy of indoor cycling into a leadership role and became certified to teach classes herself. Her fitness lifestyle began 10 years ago when she made running a part of her daily life. She quickly gained a love for the sport and completed the NYC Marathon in 2013. Shannon is Spin certified by Mad Dogg Athletics and is also CPR certified. When Shannon's not on the bike, she usually spends her free time at the baseball fields watching her two sons or the basketball court/soccer field with her daughter. Always pushing others to be the best version of themselves, Shannon has taught over 100 classes at Constitution Fitness and we hope you're a part of the next 100!
---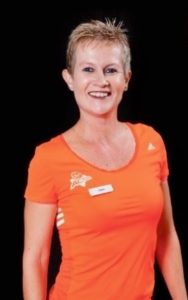 Claire Benson-Muller – Personal Trainer
Claire has been in the fitness industry for over 15 years. With experience in Personal Training and constant training, she seeks to bring the best experience to her clients inside the studio. When Claire does get some time to herself, she loves her dogs whom she's rescued over the years. She's a very big advocate for traveling and meeting new people, sharing experiences and living a happy and fulfilling life. Come meet Claire for a personal training session! Feel great and look even better – Client references can be found online on Claire's Linkedin profile – https://www.linkedin.com/in/clairebenson1/
Claire is certified in Pre & Post Natal Training, Functional flexibility, Female training, Lower Back Pain Management, Strength & Flexibility, & Nutrition in addition to many other licenses & certifications.
---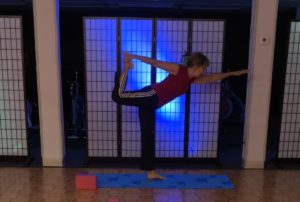 Sharron McFadden – Restorative Yoga
Sharron McFadden has been in the Yoga Industry for 25 years, has been teaching classes for 4 years and is certified in Yin Flow, Restorative Flow, Open Level Vinyasa, Beginner / Gentle Yoga, Reiki I & Reiki II as well as Thai Yoga which is done with a partner. Sharron presently teaches Yoga at Constitution Fitness, The University of Bridgeport and another Yoga Studio located in CT.
---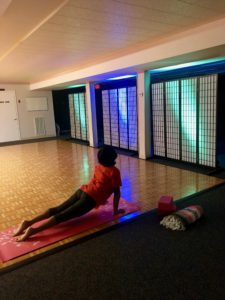 Nicole Haniph – Open-Level Kripalu Yoga
Nicole Haniph is a Registered Yoga Teacher. She has been practicing yoga for over 15 years and has taught yoga to adults and children at fitness centers, yoga studios, community centers and schools all across Connecticut. Her children's class focuses on better body awareness, self-control, flexibility and coordination. Adult classes led by Nicole are a conscious practice of physical yoga postures, breathing exercises, and relaxation techniques for integrating body, mind, and spirit. Nicole earned her certifications from Kripalu Center and Growing Lotus. She is a member of Yoga Alliance, Kripalu Yoga Teachers Association, and Growing Lotus Kids.
---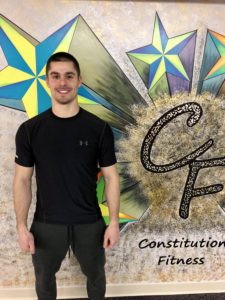 Nico DeRosa – Personal Trainer
Nico is a strength coach and personal trainer from Milford, CT. Currently, Nico holds a BS in Exercise Science from Southern Connecticut State University with a focus in Human Performance. When he was 18, Nico immediately began working as a personal trainer which helped him gain an enormous amount of experience up to this point in his career. Since, he has worked with hundreds of athletes ranging from middle school to the professional level. He also works with a number of adults who are training to be healthier and has helped people get back into exercising regularly. Nico's love is for working with ANYONE motivated to make a change to their body and life and a whole. Bring him passion, he'll bring you RESULTS!